One of the biggest decisions you'll have to make when planning your wedding is what venues to use. Will you have the ceremony at a church or the park? Maybe your reception space has a ceremony portion that you fell in love with the first time you saw it. Here are five things to consider when choosing the best venue for your event.
How many guests would you like to invite?
Occupancy rates are a real thing and it's about more than the venue having enough chairs.
Before you fall in love with any venue, get an idea of how many people you'd like to invite (don't forget to include the bridal party within your total guest count) and make sure that the venues you visit can accommodate that amount.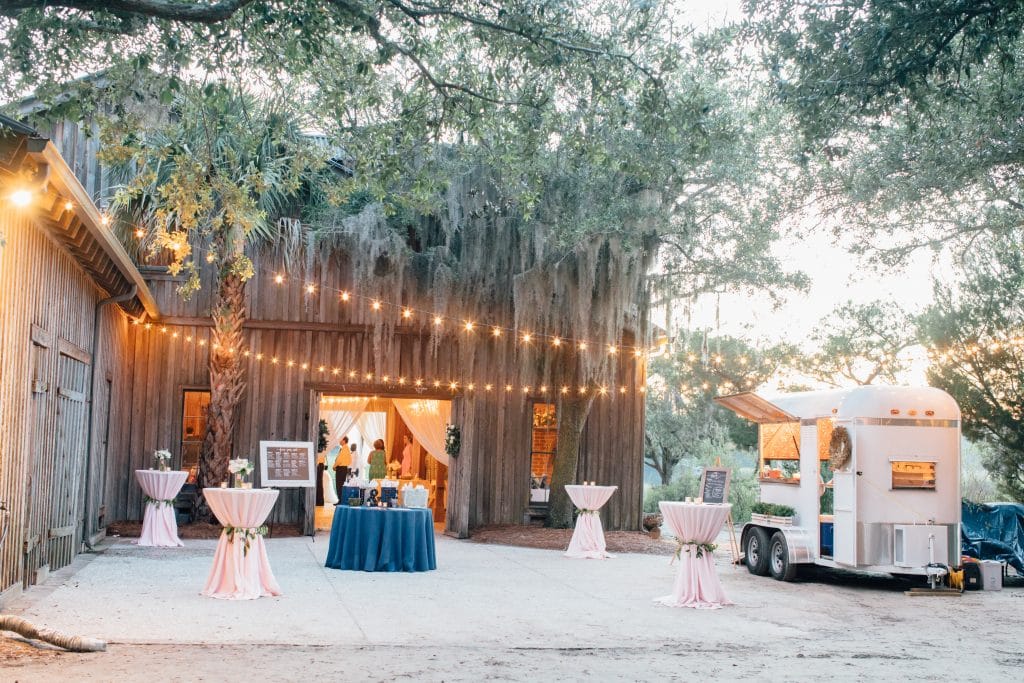 Do you want to have the ceremony and reception at the same place?
Most couples use to get married at a church, have a short break for bridal portraits, and then head over to the reception space for the party. These days, many couples opt to have their ceremony and reception at the same venue with only a brief cocktail hour between the two.
Whichever you choose, be sure that you do it with intention. If you have downtime between the two, make sure that you arrive to both events on time and stay within a reasonable schedule. If you expect guests to stay on site and hang out while you wrap up bridal portraits, consider adding a cocktail hour and/or hors d'oeuvres so that your guests aren't left hungry and twiddling their thumbs while they wait.
Ask your photographer!
Here's the fun thing about wedding photographers, we spend nearly every weekend at wedding venues! We've seen the good and the bad, the beautiful and the not so Pinterest-worthy. We watch how the staff interacts with the guests, how they make the bride feel, and how they handle unexpected situations.
If you need an honest opinion on your list of venue options or simply a list of new ideas of where you can have the events for your wedding day, please get in touch! I've traveled around the world photographing gorgeous couples at the most incredible locations and would be happy to share my experiences with you. Talk soon!