Wondering what you can do on your wedding day in order to achieve that perfect romantic wedding ambiance? Here are my favorite elements that will help transform your space and work together to create a dreamy setting for you and your guests, and the perfect backdrop for your photos.
Element #1 – Lighting
Lighting is a huge factor in setting the mood for your event. When in doubt, opt for 'soft amber' bulbs; they're classic and flattering. Don't forget that candles are a part of the light design and even a few votive candles on a dining table can make an incredible difference.
Hanging extra lighting in outdoor spaces can help you create a more intimate space and they'll twinkle in the background of your photos (love this!)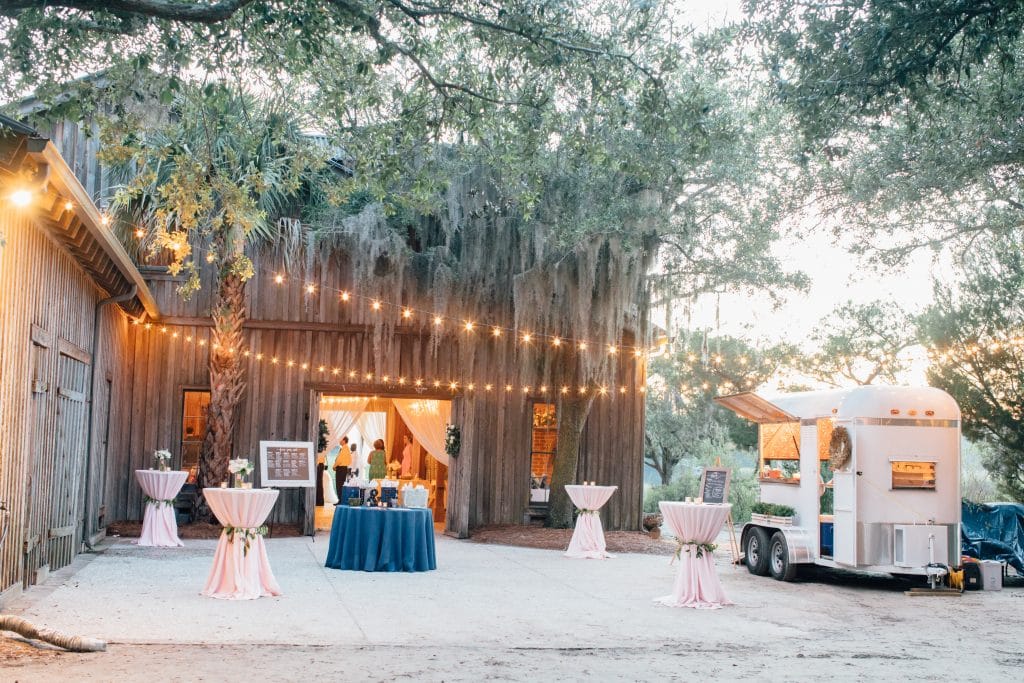 Element #2 – Customized Details
Can I just say, hello Pinterest? The details of an event can help to create a unique space in the most popular of event venues. Envision things like large monograms set around the dining area, customized table toppers and guest cards, a monogrammed flat on the top of an outdoor tent, and more.
Choose items that will support the look and feel you are trying to achieve and implement! Don't forget that they do not need to match, they just need to coordinate.
Element #3 – Fabric for Days
Drape it from the ceilings, cover the tables, cover the chairs. Simple fabrics will help define spaces for the ultimate experience as a guest and transform the venue into a unique space for your wedding celebration.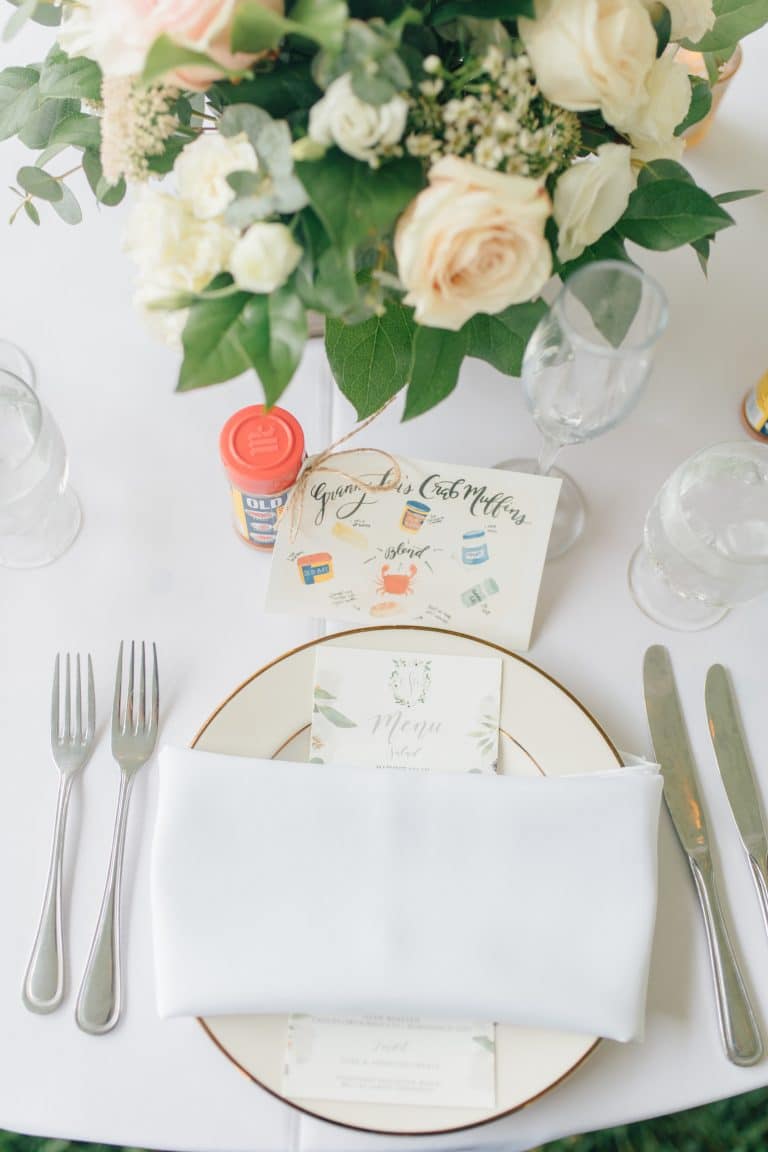 Element #4 – Incorporate Nature
Adding accents like plants, vines, trees, and of course, flowers will help bring nature inside and help make your event stand out. Whether you're wrapping vines around the head table or have giant trees set up to separate spaces, natural elements can help bring instant ambiance to any space.
Are you looking for additional ideas to incorporate into your wedding plans? I'd love to help! Feel free to browse through my blog or portfolio to see what brides have done in the past, or simply email me and we can chat about new trends I'm seeing this season and how you might be able to implement them. Can't wait to hear from you!  <3 Hannah